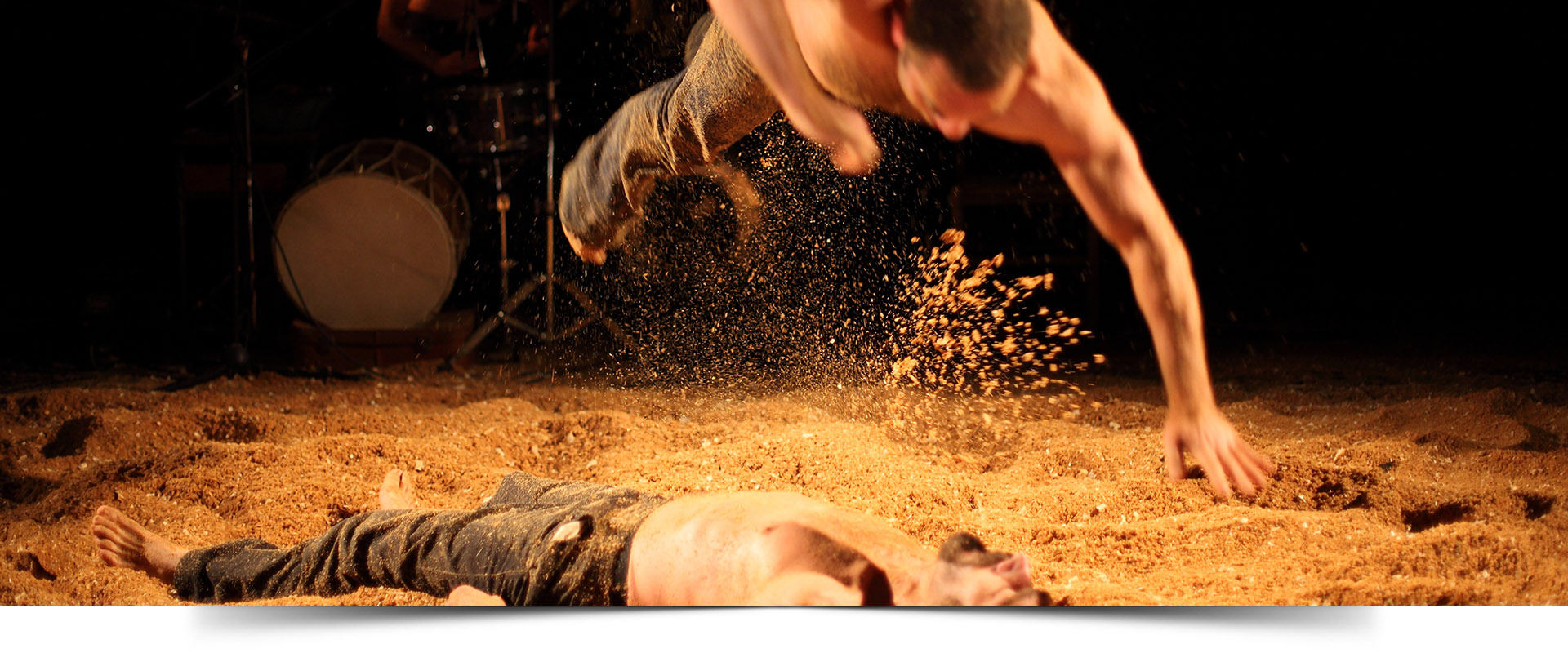 Conception and direction Julie Berès in collaboration with Thomas Cloarec
Dramaturgy Sylvian Bruchon
Created and performed by Farid Bouzenad, Tangi Daniel, Yves-Marie Berthou, Bruno Boulzaguet
Choreographic work Lucas Manganelli
Musical and sound creation David Ségalen, Yves-Marie Berthou
Video creation Christian Archambeau
Lighting design Stéphane Le bel
Set design, props Camille Riquier
Production Cie les Cambrioleurs
Coproduction Théâtre du pays de Morlaix
With support of the Conseil Général du Finistère, the city of Brest and of the Quartz-scène nationale de Brest.
Thanks to the company Dérézo
The company Les Cambrioleurs is a registered company recognized by the French Ministry of Culture and Communication/the DRAC Brittany, the Brittany region and the city of Brest, and its projects are supported by the Conseil Général of Finistère.
Continuing the documentary line she has followed since she began her work, and dealing with a number of societal themes, in April 2010, Julie Berès collaborating with Thomas Cloarec, began immersive work in a rural setting, in particular in the Monts d'Arrée area of central Brittany. Prolonging these encounters, inspired by certain reflections by the American writer Henry David Thoreau (who famously wrote about his self-sufficient, solitary life spent in a cabin on the shore of Lake Walden), Julie Berès created a hybrid theatrical form somewhere between cabaret, physical performance and song recital, in which the bodies, the staging, the music and the video come together, with structured breaks, allowing each individual his voice, telling us parts of stories and sharing fragments of their – our lives.