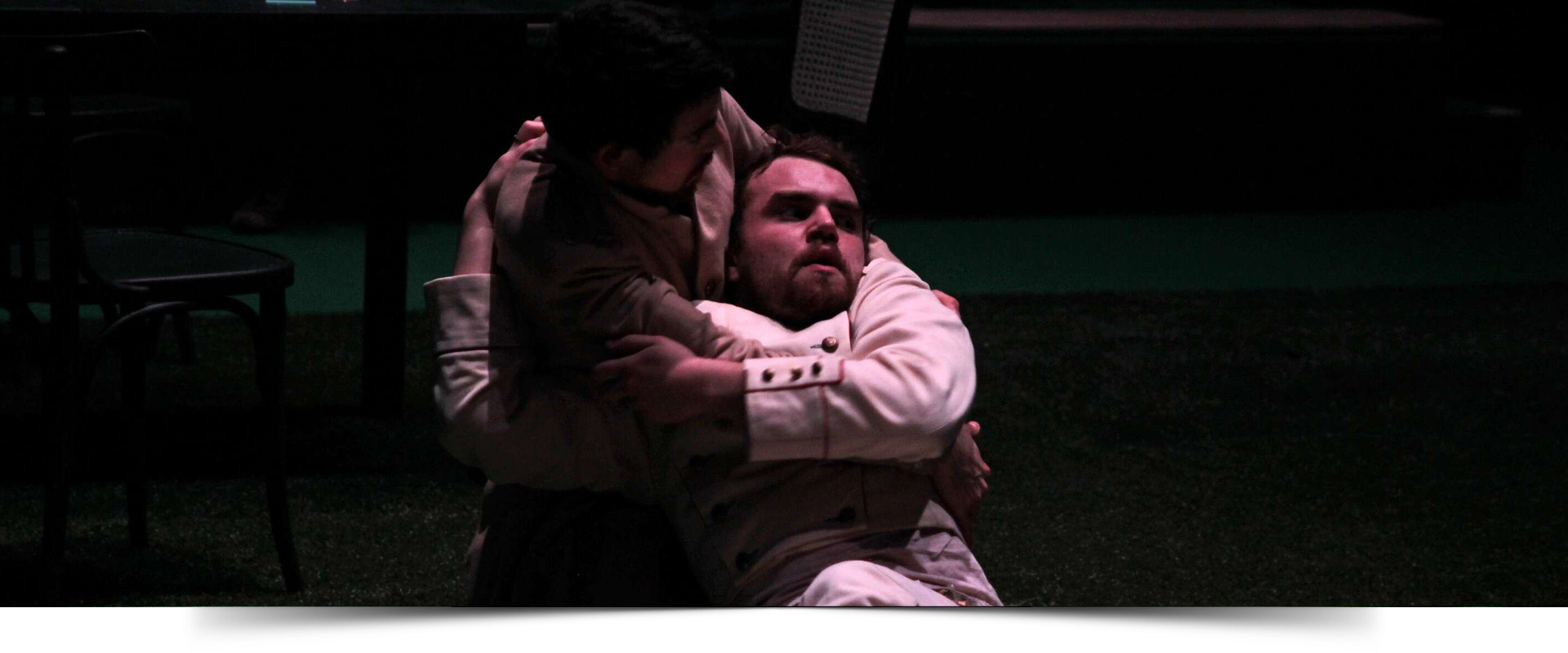 Quelque chose pourrit dans mon royaume (2016)
Direction Julie Berès
Artistic collaboration Karim Belkacem, Armel Veilhan
Assistant to the director Élise Boch
Dramaturgy Pablo Jakob
Lighting design Albane Augnacs, Fanny Beauvais-Mutzig, Émilie Fau
Lighting Director Roxane Mirza, Monika Krzesniak
Sound Design Nicolas Hadot, Simon Parsot
Sound technician Claire Mahieux, Martin Poncet
Costume design Clara Bailly, Mathilde Giraudeau
Assistant Arthur Haie
Costume supervisor Sofia Bencherif, Juliette Lesoudier, Fleur Peyfort
Cut Bettina Amstutz, Nina Aubanel, Isabelle Fos-André, Océane Gerum, Claire Gollentz, Laurine Petito, Charlotte Torrès, Chloé Vos
Execution Coline Bavois, Margaux Haffner, Philippine Marret, Alice Verron
Dresser Magdalena Calloc'h, Paul Trottet
Set design Marlène Berkane, Pauline Doublier
Construction Lucie Auclair, Rudy Gardet, Gaspard Gauthier, Marianne Joffre, Irène Vignaud, Juliette Desproges, Élodie Quenouillère, Jordan Vincent
Stage management Manon Amor, Danae Le Guennic, Brendan Royer
Prop masters Lucie Auclair, Rudy Gardet, Irène Vignaud
Cast
Yvonne Amaranta Kun,
Queen Marguerite Ariane Berendt
An aunt to Yvonne, a woman in the court Marie Brugière
King Ignace, Innocent Tristan Cottin
Prince Philippe Léo Grange
Isabelle, a woman in the court Léonie Kerckaert
Chamberlain Lorenzo Nieddu
The beggar, Valentin(e) Marion Pastor
Cyprien Gabriel Rouvière
An aunt to Yvonne, a woman in the court Chloé Sarrat
Cyrille Alexandre Servage
Thanks to the adminstrative, technical and pedagogical staffs at ENSATT
To accompany the 75th Ariane Mnouchkine graduating class, ENSATT (the École Nationale Supérieure des Arts et Techniques du Théâtre, previously known as the School on the Rue Blanche, now resident in Lyon) asked Julie Berès to direct the Atelier-Spectacle with the students. Quelque chose pourrit dans mon royaume is an adaptation of Witold Gombrowicz' first play, Yvonne, princesse de Bourgogne, written in 1938, before Hitler and Stalin began chopping up Poland. With a devastating lucidity and a radically new language, the imagination of this tale speaks of youth in conflict with a dying regime it no longer recognizes. Julie Berès ripped into this text, pulling out all its delicate dimensions, deconstructing the theatre like a house of cards: a journey in which thoughts come to life, where history becomes our mirror, underlaid with a liberal dose of humor.
Amphithéâtre Léon Terzieff – Ensatt, Lyon February 29 – March 11, 2016